5 Unique Gift Ideas For Employees Working From Home in 2023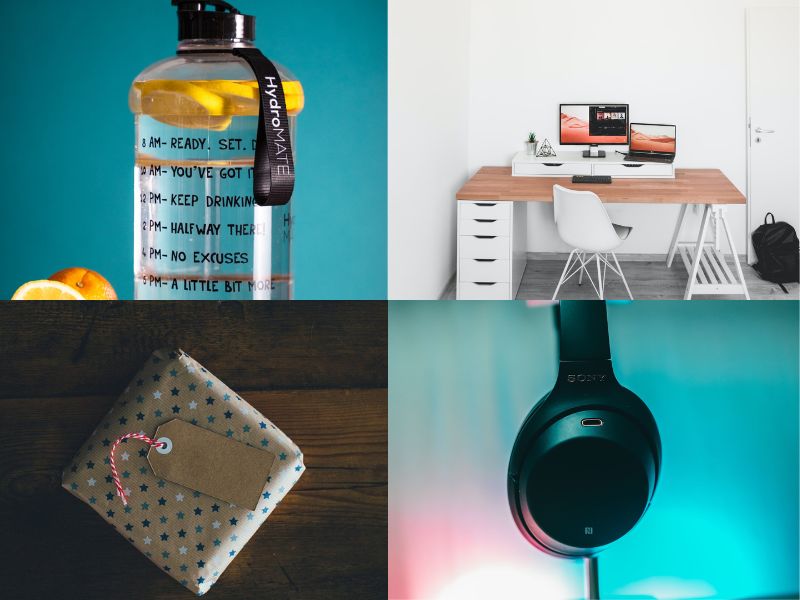 Sometimes it takes a lot of work to know what to gift employees who work from home. In this article, you will find five great gift ideas that improve remote employees' day.
Importance of sharing gifts with remote employees
You must show your employees how much you appreciate them, as it increases their confidence & productivity. It shows that you think about them and value their work. One way to do this is by sharing unique gifts with them.
Type of gifts available for remote employees
There are a lot of great gift ideas for employees working from home. You could send them a gift basket, headphones, and a coffee mug, as it motivates them to do better work.
Always think twice before choosing a gift for your employee. A thoughtful gift will show your employees that you care about them and value their work.
Noise-Cancelling Headset
A noise-canceling headset is another excellent gift idea for employees working remotely. Many people who work from home are constantly interrupted by noise from their family or pets. A noise-canceling headset will help them focus on their work.
Timed Water Bottles
Timed water bottles are an excellent gift for employees who are working remotely. It helps to keep people hydrated and on track throughout the day. It also can be set to remind employees to drink water regularly throughout the day. So, It is a great way to ensure that employees stay hydrated while working.
Ergonomic Office Chair
There is another excellent option, i.e., Ergonomic Office Chair; you can choose to gift to your remote employees. It is a perfect gift option as it helps employees to stay comfortable and productive while working from home. You can also consider an ergonomic mouse and keyboard to complete the setup.
Smart Watch
A smartwatch is an excellent gift for remote employees as it can help them stay connected and productive. A smartwatch can sync with a smartphone or laptop and can be used to make calls, send texts, and get email notifications. It can also track fitness goals; some models even have built-in GPS.
Gift Cards
Business owners can also share gift cards with employees working from home. These gift cards can be used to buy anything the recipient needs, whether it's an electronic item, personal, or anything related to their work. You don't even have to worry about returning a gift card if they don't like it.
Overall, gift cards are an excellent option for employees working from home. They're convenient and easy to use, and your employees will appreciate the thoughtfulness.